This page was exported from Caledon Citizen [ http://caledoncitizen.com ]
Export date: Tue May 26 21:19:38 2020 / +0000 GMT
From Queen's Park by Sylvia Jones MPP — Improving mental health services in Ontario

<![if !vml]>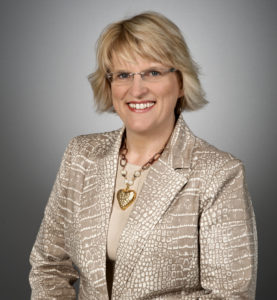 <![endif]>It is estimated that one in five Canadians have experienced a mental health or addiction problem.
By the time Canadians reach the age of 40, one in two will experience a mental illness. Research also indicates that 70 per cent of mental health problems emerge during childhood or adolescence. A recent report from Children's Mental Health Ontario shows that children are waiting an average of 18 months to receive mental health services. A new study from the Canadian Medical Association Journal found that the majority of Ontarians treated in an emergency room after a suicide attempt are not seen by a psychiatrist within six months. Clearly, the current mental health system in Ontario is not providing the support and care that Ontarians deserve.
From my work on the Select Committee on Mental Health and Addictions, I heard directly from many Ontarians are being let down by the mental health system. In 2010, MPPs from all parties came together and offered 96 recommendations on how to improve the mental health system in Ontario. It is clear from recent reports that the Liberal government has not addressed these concerns. It's time that mental health issues get the same attention as physical health.
Patrick Brown and the Progressive Conservative Caucus believe that it is time for the largest mental-health investment in Canadian provincial history that will be used to build a comprehensive mental health system. Our plan will add an additional $1.9 billion to match the federal government's funding commitment to ensure that all Ontarians have access to mental health services when they need them.
This improved mental-health system will build on existing investments in mental health by directing funding to priority areas. One of these priority areas is the investment that will expand access to mental health services, such as support for suicide prevention counselling. Another priority is the need to invest in the Alzheimer Society of Canada's First Link program to help people diagnosed with dementia.
We also recognize that reducing wait times for mental health services for youth and children should be made a priority in this province. Through targeted investments into youth and children's mental health services across the province, including funding for mental health support services on Ontario's college and university campuses, and the youth and children of Ontario will be able to access the services they need when they need them. Additionally, elementary and secondary school will see an increase in supports for services targeted at improving mental health and well-being, including funding awareness campaigns. Our plan represents a real opportunity to address the serious and ongoing issues in Ontario's mental health system.
To read the full Select Committee on Mental Health and Addictions report including the recommendations, please visit my website at http://sylviajonesmpp.ca/
Post date: 2018-01-18 11:35:38
Post date GMT: 2018-01-18 16:35:38
Post modified date: 2018-01-18 11:35:38
Post modified date GMT: 2018-01-18 16:35:38
Powered by [ Universal Post Manager ] plugin. MS Word saving format developed by gVectors Team www.gVectors.com