Export date: Sat Jun 23 9:58:57 2018 / +0000 GMT

---
Talk of the Town by Mayor Allan Thompson — Town will hold Youth Summit May 4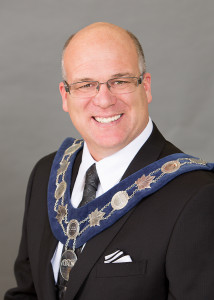 The year 2016 is in the books and I'm proud of what we were able to accomplish.
Our sights are now set on 2017.
Last month, council passed an ambitious and project-driven budget that will see much needed improvements to Town facilities and infrastructure.
The recent announcement by the Federal government, making broadband an essential service, will help to accelerate our goal of equal access to high speed internet for all of Caledon.
We are planning a full day Mayor's Seniors Forum June 7, with the theme of Seniors Housing and Continuum of Care.
I'm very happy to announce that we will host our first ever Youth Summit May 4 at the Caledon Equestrian Centre. We are excited to engage with and tap into our wonderfully innovative and brilliantly creative youth.
Post date: 2017-01-16 08:52:13
Post date GMT: 2017-01-16 13:52:13

Post modified date: 2017-01-16 08:52:13
Post modified date GMT: 2017-01-16 13:52:13

Export date: Sat Jun 23 9:58:57 2018 / +0000 GMT
This page was exported from Caledon Citizen [ http://caledoncitizen.com ]
---
Export of Post and Page has been powered by [ Universal Post Manager ] plugin from www.ProfProjects.com